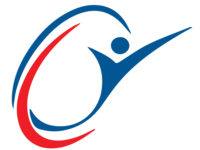 Who and what is ASSIC?
ASSIC is a pioneering technology-based sports science company. We provide the tools to assist in a speedy and accurate referral of orthopaedic surgery cases as well as in personal fitness management for individuals and professional athletes.
ASSIC is also committed to providing a platform to promote collaboration between an African network of specialist orthopaedic surgeons. Another focus is the provision of an education portal for both the general public and for professionals to promote engagement, discussion and dissemination of the latest surgical techniques and procedures.

Mission
To empower individuals using a scientifically validated approach to improve and standardise the infrastructure tools to assess, manage and improve the quality of health.

Vision
To improve health with an individual-driven initiative taking the responsibility and ownership to reach optimal well-being with a scientifically validated approach.
Dr Muhammad Yusuf Hassan
ASSIC Director & Founder
Dr M Y Hassan is an Orthopaedic surgeon FC Orth (SA) and sports physician in Cape Town, South Africa. He attained his medical degree, MBChB (UCT), and found interest in sports medicine. He graduated with a MPHIL Sports Medicine (UCT) degree and completed his Orthopaedic Surgery degree FC Orth (SA) through UCT later in his life. At the Sports Science Institute SA, he worked with Prof Tim D Noakes and published an article on post exercise cardiac fatigue.
During his sports science career, he worked with athletes that ranged from sedentary active to elite athletes. While consulting with the SA Protea cricket team, he published a book, "Cricket IQ", at the time of the Cricket World Cup, hosted in SA (2003).
In the sport of rugby, he was the Stormers & Western Province's rugby doctor and subsequently became the National Springbok Rugby Doctor (2004-2007). He developed screening, injury prevention and injury management strategies, scientifically quantified exercise parameters and reinforced the concept of periodisation in preparation for the rugby world cup in 2007. He successfully led the sports science medical team in contributing to the team's 2007 rugby world cup win in Paris.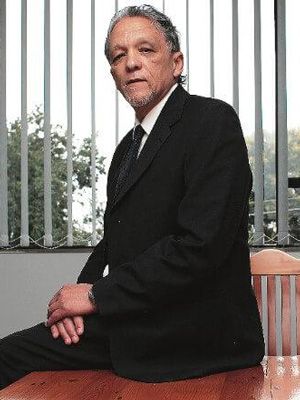 Prof Errol A Holland
Non-executive Director
Johannesburg-born Professor Errol Holland qualified as a doctor from the University of Cape Town in 1972. This was followed by attaining his postgraduate specialist degree in Internal Medicine at Baragwanath Hospital, Johannesburg. He was then awarded a one-year fellowship at the George Town University Medical Center, Washington DC, and completed a second year in the United States as a Senior Research Fellow at the Jerome F Holland Research Facility of the American Red Cross, carrying out research on blood platelets.
He then returned to the University of Cape Town where he attained his PhD and registration in the subspecialty of Clinical Haematology. During his subsequent career, he has worked in the Haematology and Bone Marrow Transplantation Unit of Groote Schuur Hospital and the University of Cape Town, the Deanery of the Faculty of Heath Sciences at the University of the Witwatersrand and has held senior positions within the Gauteng Department of Health. He took a position as Executive Dean of the Faculty of Health Sciences of the University of Limpopo on 1 April 2009. From 2015 to March 2018 he served as a consultant with the Foundation for Professional Development, an organization involved in training in the private sector. He is also a board member of the Foundation for Human Rights.
He has committed himself to the struggle for Justice and Human Rights since his days as a student and played a role within the progressive health sector throughout his professional career. The resolution of the inequities within the health dispensation remains top priority.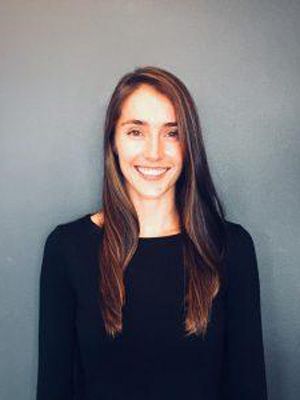 Rikki-Lee Hodge
Yoga & Pilates Instructor
Rikki-Lee Hodge is a qualified Biokineticist, Yoga, Pilates and Budokon instructor, based in the picturesque city of Cape Town, South Africa. She studied Human Movement Science, Education and Psychology at the University of Pretoria, and completed her BHSc Honours in Biokinetics at the University of Witwatersrand. She is passionate about anything that gets the eyes glowing, mind working and the body moving. In her free time she likes to attend workshops and teacher training courses to improve her skillset to better guide her clients.
Yoga has existed for thousands of years, from as far back as the Vedic period which began 1500 BC. The benefits of this age old practice are countless. Yoga is a physical, mental and spiritual practice that helps to create a more conscious awareness of the self, and the environment in which we are in. On the physical front, it allows for the recruitment of multiple muscle groups during each movement (asana). So muscles as strengthened and stretched simultaneously while activating neurological pathways that stimulate balance and proprioception. It improves balance, flexibility, bone and muscle strength and boosts energy levels.
The world of exercise is constantly evolving. For Rikki, focus needs to return to functional movement. Movement that we were masters of as children, but what we loose touch with as we grow up. We were made to move, to crawl, climb, run, squat, jump and roll. We were made to play. Yoga helps to recentre and refocus the mind through the use of physical exercise. Simply put, this ancient practice is meditation through movement.
Maylene Corry
Yoga Instructor
Maylene Corry graduated with a degree in Psychology from the University of Johannesburg. Early on she discovered her strong healthy mindset which lead her to be open-minded and explore work life balance. In 2011 she worked with special needs children at the Cherry Botha Center. Her interest in health and well-being grew into a passion for healthy food. Maylene assisted Earth Shine (healthy food company) in administration where she extended her knowledge on health and Superfoods. In 2016 she opened her guest house where she conducts regular yoga classes.
Maylene's Yoga journey came out of passion for health, movement and a union between the body and mind.  She has been practicing yoga since 2003. In 2017 she completed her 300 hr yoga teacher training with Jim Harrington and Toni Westward at Reunion Yoga and an online 200 hr Yoga Synergy Teacher Training. She went on to train with the Budokon University and completed the Budokon Primary Series, a mixed movement art form. Her approach to her sessions and personal clients is to balance the body and create inner peace, while building strength, flexibility, agility and mobility as well as the patience in the process of learning.
Maylene teaches at the Silo Virgin Active Collection Club and Virgin Active Clearmont where she has further trained in Suspension Yoga and Gravity Pilates. She teaches at Budokon Yoga at Reunion Yoga and Meditation. Her focus is on Personal Clients, Corporate and Group Training. Her intent is making the world a happier place through movement, awareness and wellness promotion, while providing motivation and support toward a healthier happier lifestyle. She considers herself a health warrior woman.
Maylene works with private clients on a one on one base and also group training. Online Yoga Sessions also available. Corporate yoga events, team building. National and International wellness events.